Oh man. On day 3, we unhitched the trailer when we were in Cameron so we could drive to the Grand Canyon without it. When we got back to the campsite, I hooked everything up (all by myself for the first time ever!) so that we could travel to our next destination. When I was cranking up the tongue jack, I noticed that it seemed noisier than normal and a little bit harder to turn. This jack has always been noisy and kind of difficult to turn, so I thought that maybe it just needed some more grease or something.
Fast forward to our arrival in Panguitch, UT later that day. I was getting the campsite all set up and when I went to put the tongue jack down, it wouldn't budge. The handle just turned and turned but the jack would not move! I called Chris to talk to him about it– thinking maybe I was doing something wrong. We decided that I should open up the jack and see what was going on mechanically. When I did that, I discovered that there was a broken piece on the inside. Shit.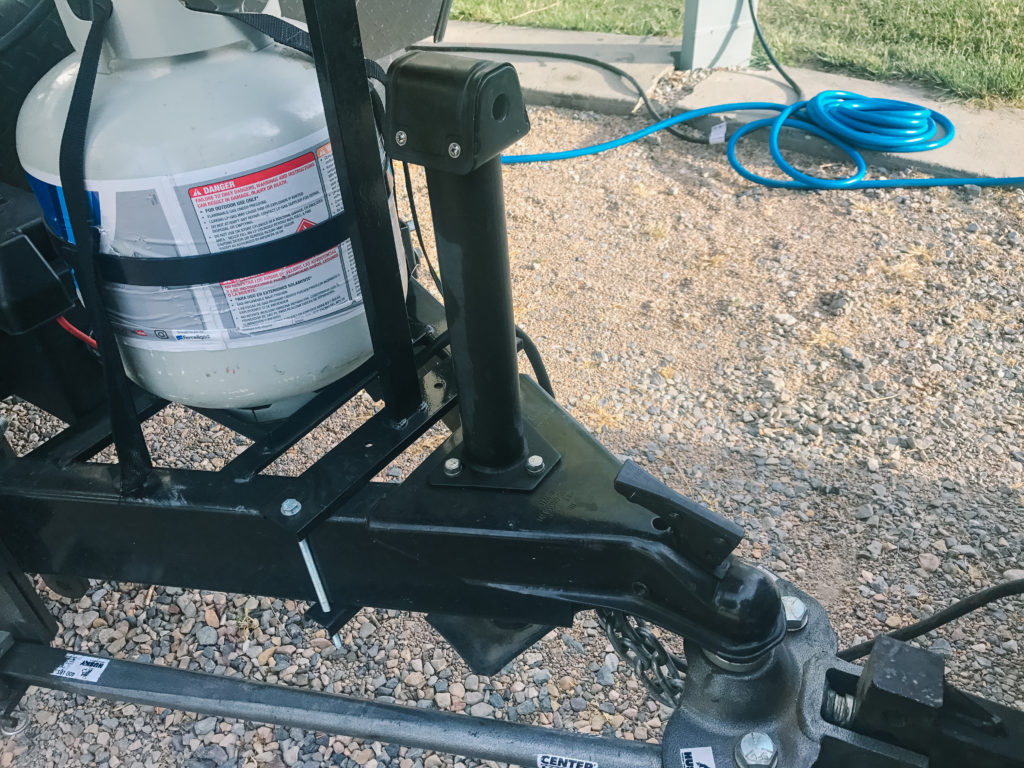 This has thrown a little kink in our plans as we now have to go to an RV store and buy a new one so I can install it. I was able to remove the old jack this evening, thankfully, so I am hoping that the installation process will not be too difficult!
To be continued….
Also…
Coming soon– a blog post all about how this trip has given me so much confidence in myself. From dealing with broken tongue jacks, to hooking up the trailer by myself… to navigating us across the country. I am a boss.